Unioil Petroleum Philippines Inc. (Unioil), one of the country's most diverse and innovative petroleum companies, has recently opened its first electric vehicle (EV) charging station.
The charging station is housed at the newly-opened Unioil Solar Hybrid service station at Congressional Avenue Extension, Quezon City.
Present during the ribbon-cutting ceremony were Unioil vice president Noel Soriano, Mitsubishi Motor Philippines Corporation (MMPC) vice president for Business Planning and Public Relations Department Renato Lampano, and other guests. Among the highlights of the event is the showcasing of the state-of-the-art Mitsubishi i-MiEV fully-electric vehicle and the Mitsubishi Outlander Plug-In Hybrid Electric Vehicle (PHEV).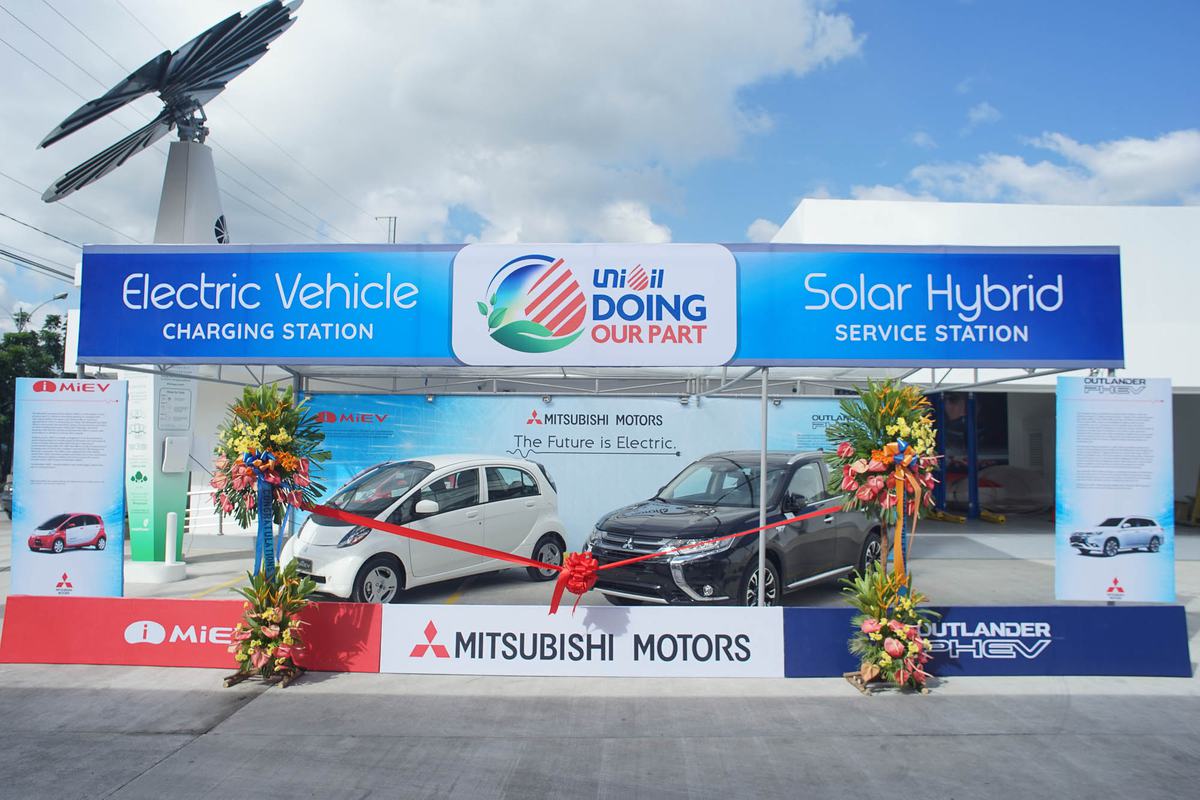 "We commend Unioil for its initiative to showcase renewable energy in its first hybrid gasoline station. Like Unioil, Mitsubishi Motors Philippines Corporation is striving to reduce carbon footprint by developing technologies for improving fuel economy and electric-powered systems. The Mitsubishi Electric Vehicle (i-MiEV) and Outlander Plug-in Hybrid Electric Vehicle (PHEV) are proof of this concept," Lampano said.
"We are very proud to open the first of many Unioil EV charging stations aimed at promoting the use of electric vehicles in the country. We invite everyone to visit our Unioil hybrid station to see and experience the future," Soriano said.
Read more here at www.gadgetsmagazine.com.ph